Listing the Top10 most iconic rock music pictures of all time. Iconic pictures that have marked an historic moment of rock history and that will hardly ever be forgotten. From best live performances to the most famous album covers, here is the list of top 10 most iconic rock pictures:
10.Woodstock 1969 - 500.000 people attending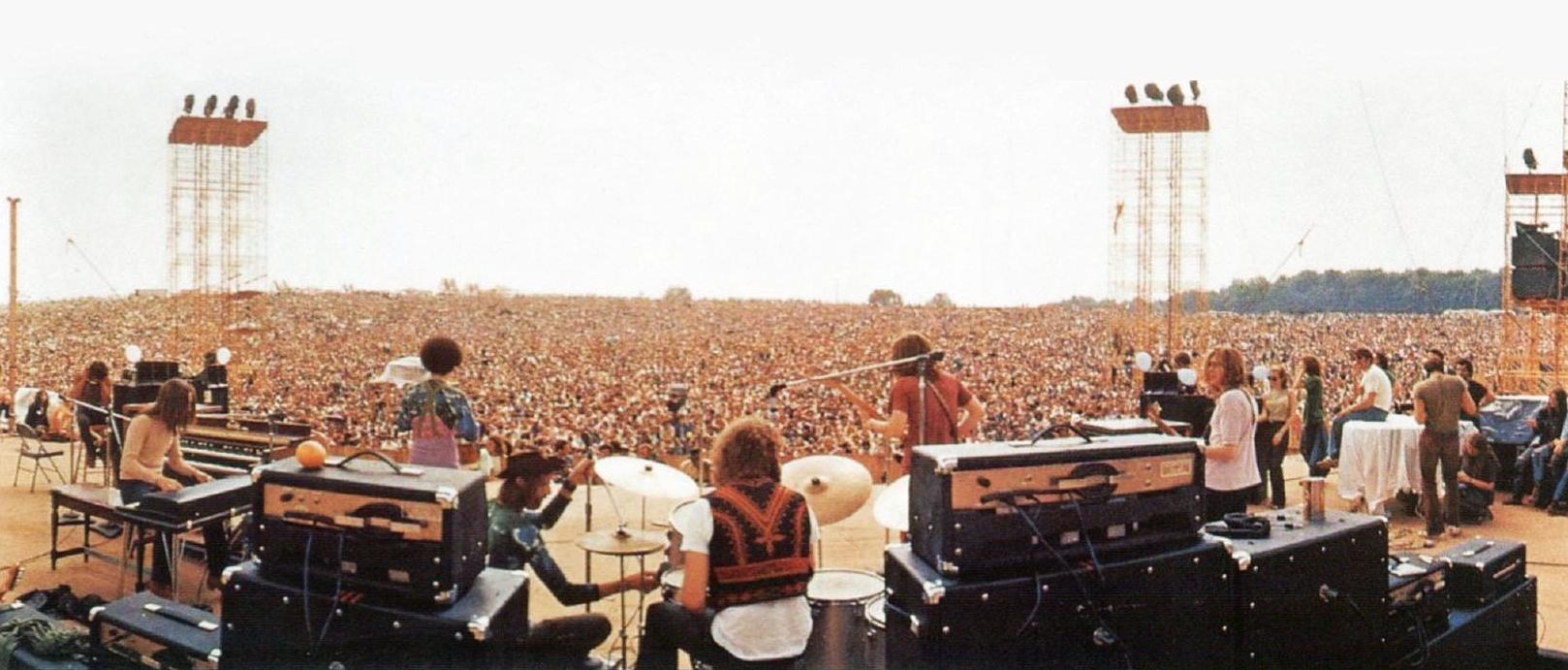 9.Elton John - Dodger Stadium 1975
8. John Lennon and Yoko Ono photographed for the cover of Rolling Stone in 1980
7.Chuck Berry kisses his guitar - Madison Square Garden, October 15, 1971
6.Led Zeppelin members in front of the first Boeing 720 "The Starship"
5. Photo of all five Pink Floyd members together in 1968
4.
Jim Morrison laying down on stage during a performance - Germany, September 1968
3. Freddie Mercury riding on the shoulders of Darth Vader, how epic is that?!
2. The Rolling Stones logo - there's hardly a person in the world who doesn't know this legendary logo!
1. The Beatles album cover of Abbey Road - same as The Rolling Stones logo, everybody knows it!